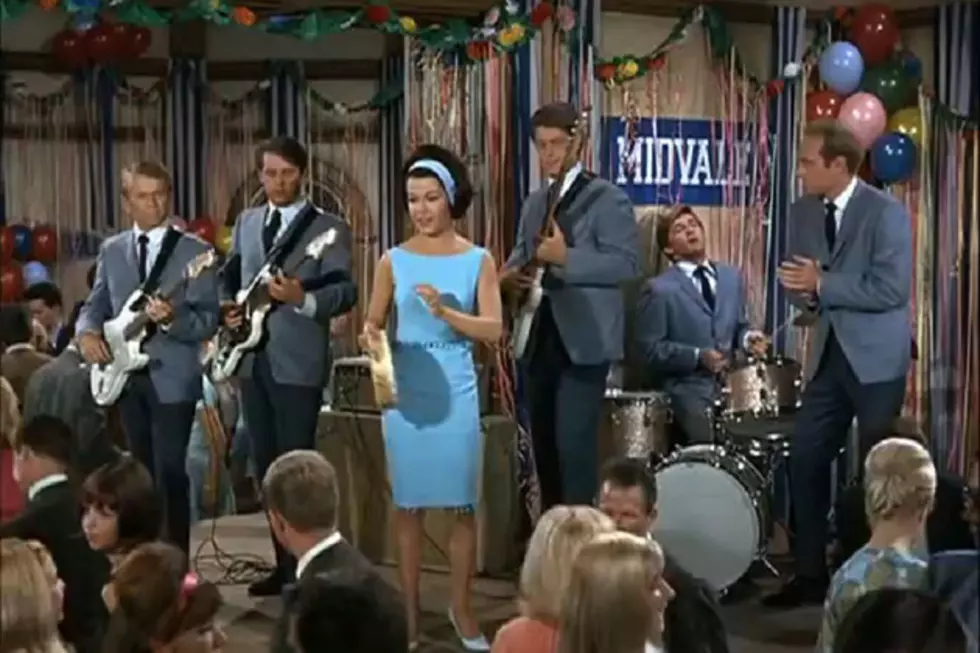 Annette Funicello Dies: Remembering Her Beach Boys and Monkees Collaborations
Buena Vista Films
Annette Funicello has died at age 70 after a long battle with Multiple Sclerosis. To many she was the symbol of innocence in the '60s, and her distinguished career included collaborations with both the Monkees and the Beach Boys.
Long before Prince, Madonna or even Cher, Annette Joanne Funicello had the one name thing down, and was simply known as Annette. First as a child on the Mickey Mouse Club in the 1950s, and later as teen pin up girl in several surfer and teen exploitation type movies, she won America's collective heart. Her pure beauty and girl next door appeal made her the ultimate 'surfer girl,' and she often referred to herself as "the queen of teen."
In addition to movies like 'Muscle Beach Party' (which features also featured a young Stevie Wonder), 'Beach Blanket Bingo,' and 'Thunder Alley,' she made a guest appearance in the 1968 Monkees film 'Head.' She also had a career as a recording artist, and made several records for the Buena Vista label, including five Top 40 hits such as 'Tall Paul' and 'Pineapple Princess.' Her recording and film careers merged as she recorded with the Beach Boys to make the title song from her 1965 movie, 'The Monkey's Uncle,' which was also featured in the film. She toured as part of the Dick Clark Caravan of Stars, and continued her acting career into the 1980s.
"Annette was and always will be a cherished member of the Disney family," said Disney Chairman and CEO Bob Iger. Funicello was diagnosed with MS in 1987, but didn't announce to the public until 1992, at which time she started the 'Annette Funicello Fund for Neurological Disorders.' She had reportedly been in a MS induced coma for some time.
Watch The Beach Boys With Annette Funicello