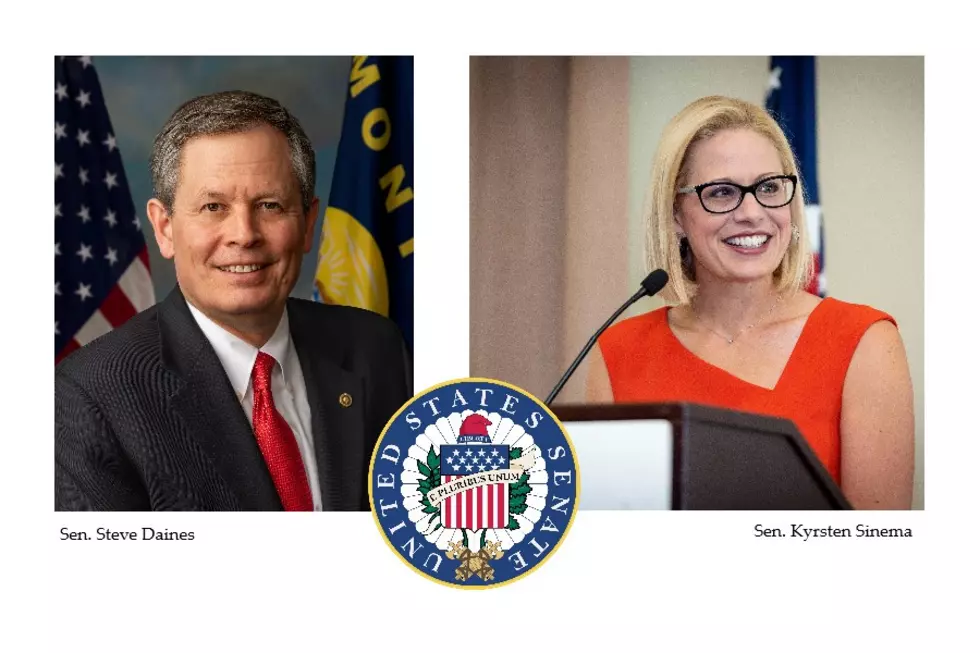 Daines, Sinema Introduce Outfitters and Guides Bill
Graphic by Annes James
U.S. SENATE – U.S. Senators Steve Daines (R-Mont.), the ranking Republican on the Senate National Parks Subcommittee, and Kyrsten Sinema (D-Ariz.) have introduced a bipartisan bill they saywill support the outdoor economy by exempting outfitters and guides from overtime hour requirements.
In a news release announcing the bill, Daines wrote that the measure, if passed, would  "help protect Montana sportsmen jobs by cutting burdensome red tape that limits Montana workers and adds unnecessary burdens to Montana small business owners."
The bill would ammend the 1938 Fair Labor Standards Act to exempt outfitters and guide services from paying overtime to certain employees, provided the business does not operate more than seven months a year.
 "We're boosting Arizona's outdoor recreational tourism industry, fueling job creation and expanding recreational opportunities across our state," Sinema said.
 To read the bill text, click HERE.
 The leaders of two sportsmen's organizations offered their support for the bill:
"Montana Outfitters and Guides Association is proud to support this industry saving legislation that protects outfitters and guides from out-of-touch regulations that would have put many Montanans out of business. This bill is critical to protecting sportsmen and recreation access, and jobs, particularly in rural communities where opportunities are limited. Thank you Senator Daines and Senator Sinema, for championing this bipartisan effort." – Mac Minard, Executive Director Montana Outfitters and Guides Association
 "Now more than ever, we need to make sure that outdoor recreation experiences remain accessible and affordable to all. Through this bill, Senator Daines and Senator Sinema are working to ensure that seasonal outfitters can continue to provide transformative outdoor experiences without facing exorbitant operating costs." –Aaron Bannon, Executive Director of America Outdoors.