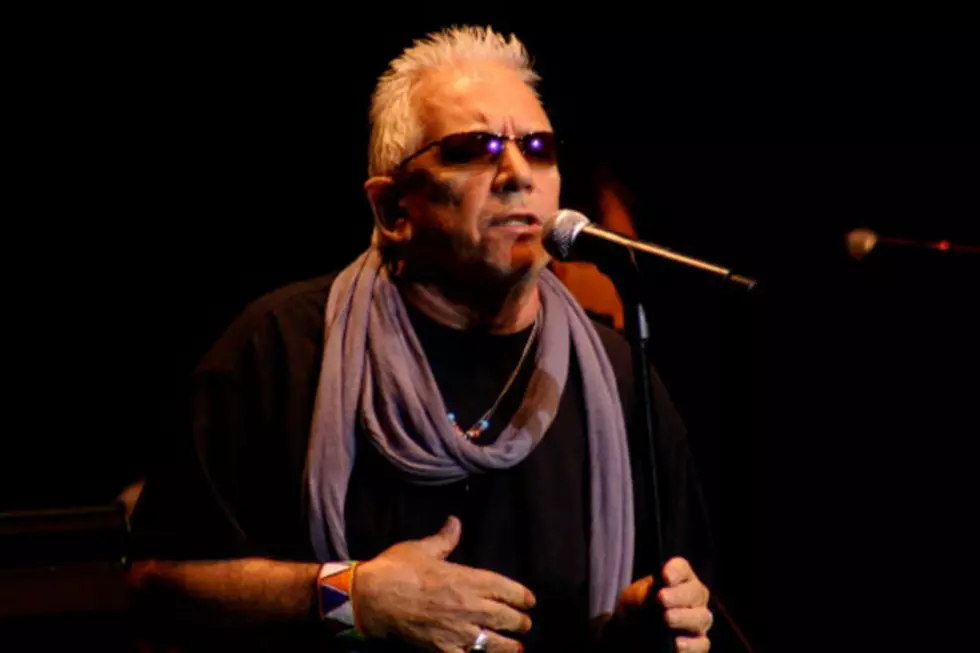 Eric Burdon Signs Book Deal To Release Memoir
ericburdon.com/
Former Animals and War vocalist Eric Burdon may be on the verge of his 72nd birthday, but the rock and roll legend is keeping busier than ever. In the past five months, he has released two records -- an EP with garage rockers the Greenhornes and his dynamic new album, the critically acclaimed 'Til Your River Runs' Dry'. Add to that a round of live appearances, including the high-profile South By Southwest festival, and now, he has announced a book signing deal for his autobiography. Titled 'Breathless,' the book will cover Burdon's amazing 50-year-and-counting career, and more.
"I live my life, Breathless...A life of constant motion and excitement. A life that many will envy and most would avoid!" said Burdon in a press release for the book. "I'm extremely fortunate, at age 71, to look back on my life and write down some of the incredible things that have happened to me. In the day-to-day life of a traveling musician, it's easy to miss so many details. The world goes by at high-speed; it will take your breath away."
'Breathless' is slated for release later in the year via Alfred Music and ABKCO, and will be available in both paper and audio versions. "Eric Burdon is such an important voice in history, musically and lyrically," said Alfred CEO Ron Manus, who is working with Burdon on the project. "What I find the most interesting in listening to him speak is his choice of words. They are very deliberate, very mesmerizing. The stories he tells are so thought out and appropriate, that's what we are so excited to capture in this book."
"I'm writing this book to help myself remember the past, acknowledge the present and help the new generation to discover their own truth" adds Burdon. "People we've encountered at pivotal moments who profoundly influence our direction are not necessarily the people whose names everybody knows. More often, they are the people who say or do just the right thing, at the right time. I am writing this book for all of you who helped me discover who I am today."