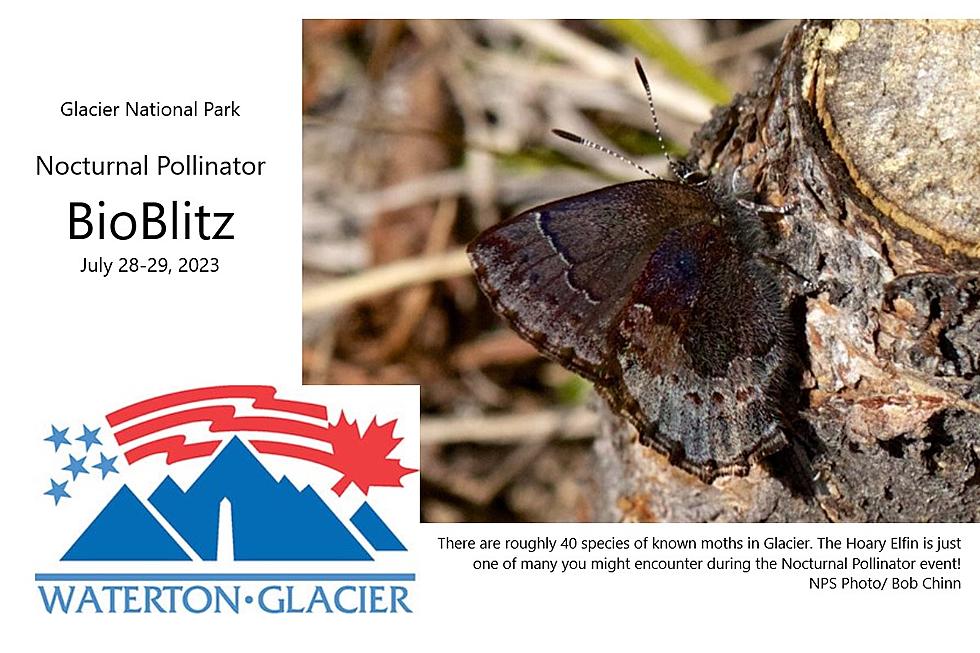 Glacier National Park Needs Volunteers for Nocturnal Pollinator BioBlitz
NPS Photo. Graphic by Anne James
WEST GLACIER, Mont.
 [July 11, 2023] – 
The Crown of the Continent Research Learning Center (CCRLC) and Glacier National Park invite volunteers to the first Nocturnal Pollinator BioBlitz and a celebration of National Moth Week. The 
park will host an evening presentation on Friday, July 28th at 6 pm and a night of hands-on learning on Saturday, July 29th. 
This family friendly hands-on event will take place from 9 pm to midnight in West Glacier. Participants will work alongside researchers from the Montana Moth Project to identify, catalog, and photograph nocturnal pollinators (i.e., moths, nocturnal bees, flies). Researchers will set up lights behind vertically stretched sheets that attract nighttime insects and will provide a photography demonstration. Biologists and park staff will be on hand to answer any questions and educate about the integral role of insects within our ecosystem, the risks they face, and what you can do to help.
The Nocturnal Pollinator BioBlitz connects to a larger, on-going research project helping to close a critical knowledge gap in the park regarding the biodiversity and vulnerability of our nocturnal pollinators. These fascinating creatures are critical to the success of many rare plants and provide a major, fat-rich food source for some of the most integral species, like the grizzly bear. Come join us in discovering, identifying, and cataloging the rich variety of species that call this
Dark Sky Park
home.
Participants should bring headlamps (red light preferred), plenty of drinking water, and a camera if interested in pollinator photography tutorial. Head net and mosquito repellent optional. Minimal hiking is required, and accessibility accommodations can be provided.
The event is free and open to the public. To register, RSVP by 7/21/2023, by emailing glac_citizen_science@nps.gov or calling (406) 888-7986.
Once registered, participants will receive specific details about meeting location and parking.
For those who would like to learn more about the fascinating world of nocturnal pollinators without having to stay up late, there will be a free evening presentation by researchers from the
Montana Moth Project
at 6 pm Friday, July 28th at the Glacier National Park Community Building. No registration is required.
Glacier National Park Conservancy donors provide all funding for the park's BioBlitz events. Visit the Crown of the Continent Research Learning Center events page for more information about other learning opportunities offered to the public this summer.