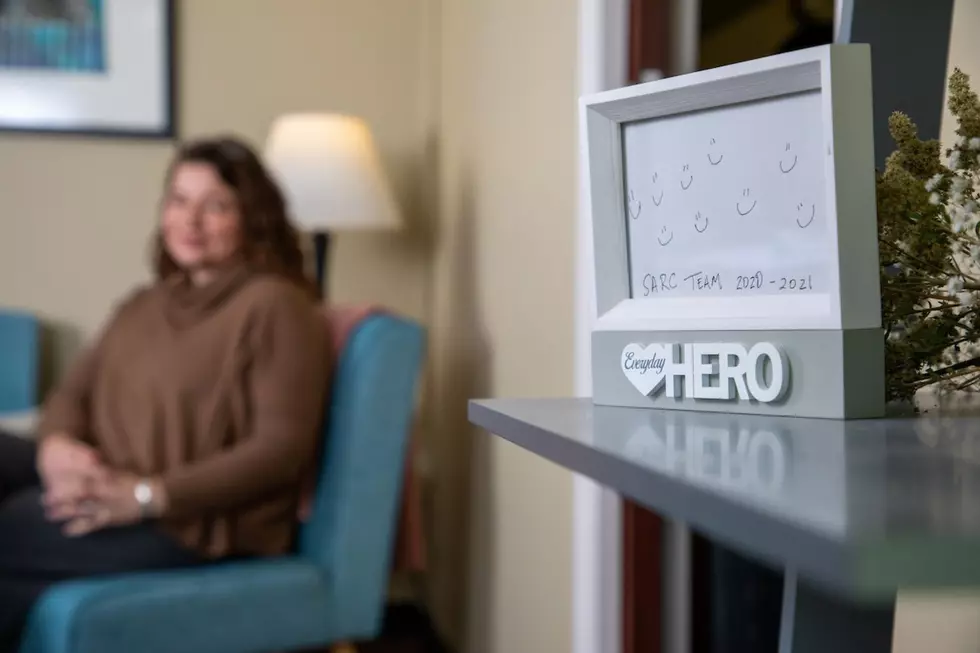 UM's SARC Gets $300,000 for Violence Prevention Services
Credit: Dave Kuntz
Missoula, MT (KGVO-AM News) - For University of Montana students who have experienced sexual or other violent assault, harassment, stalking, intimidation, or discrimination, SARC (Student Advocacy Resource Center) is there to help.
KGVO News spoke to UM Director of Strategic Communications Dave Kuntz on Wednesday after a $300,000 grant was earned by the center.
"This week, SARC, which stands for the Student Advocacy Resource Center here at the University of Montana earned a $300,000 federal grant to help expand our domestic violence and sexual assault prevention here at UM and also in the Missoula community," began Kuntz. "What makes SARC really unique on our campus is that it provides students with a confidential avenue to bring issues of violence, sexual violence, and protected class violence to a team of professionals."
Kuntz described how the federal funds will be used.
"The bulk of the money will go to fund the 'PEACE' Project Director position, which will be hired next year and will add more professional capacity to SARC," he said. " "PEACE stands for prevention, education, anti-violence, collaborative effort, and one of the things that SARC does a great job of is bringing entities to the table such as the Missoula Police Department, some of the Missoula survivor services and our Title IX (Nine) office and to be able to serve as a hub for different sorts of training, including work education for both our faculty and staff as well as community members."
Kuntz said SARC deals with both enforcement and survivor services.
"As we look at how to reduce sexual and gender-based violence in Missoula, and on the UM campus, there are certain things we can do to help hold those perpetrators accountable," he said. "But just as importantly, we need to be able to have survivor-based services that give survivors the confidence to come forward with an instance so that somebody can be held accountable or improvements can be made."
When it comes to intimate partner violence, survivors are sometimes hesitant to involve traditional law enforcement agencies, and that's where SARC can help.
"We know through talking with survivors that the survivors are not always comfortable going to the police are going to our Title IX office as their first step," he said. "SARC provides them with that confidential avenue to be able to talk to a professional and identify what is the best path forward for each survivor. It has the flexibility and the confidential nature to make sure that if there is a student survivor who's experienced some sort of gender-based harm, that they have a place that they can go to where their needs will be met above all else."
The University of Montana recently hired Alison Pepper, a former Missoula College professor and coordinator of prevention education at SARC, to fill a new role as director of Equity, Empowerment, and Prevention.
10 Best Steakhouses in Montana
If you live in Montana, you have to love a good steak dinner now and then. Luckily, here in Montana, we have steakhouses that spread far and wide throughout the state. If you are traveling through Montana or vacationing around the state, give one of these places a try.
10 Incredibly Boring Towns To Avoid in Montana
Not every town or city in Montana is as glamorous as you might expect. So we compiled a list of the most boring towns you should avoid while vacationing or traveling around Montana.