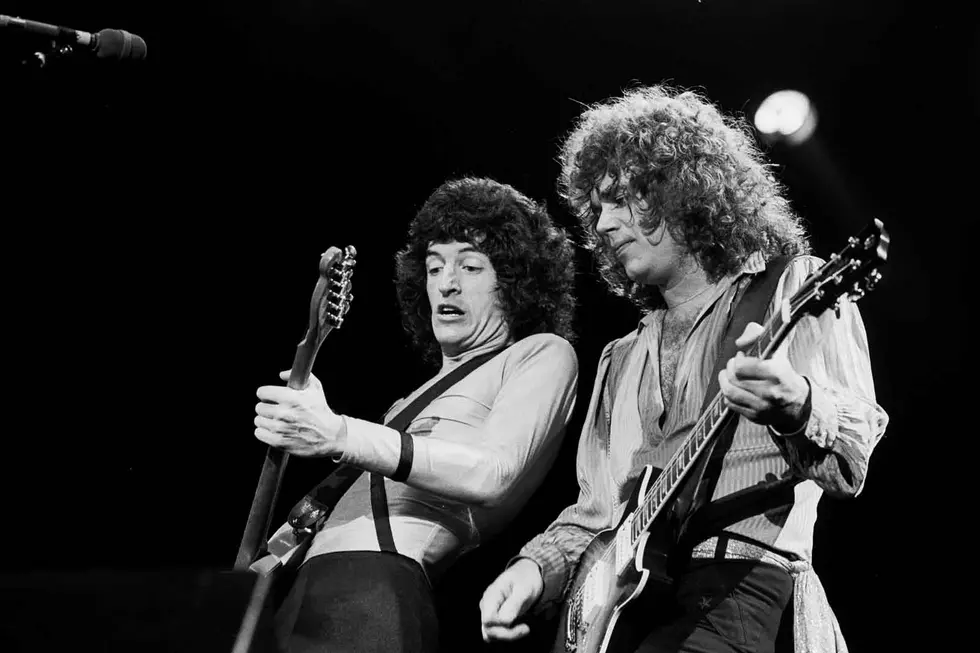 REO Speedwagon's 'Security Guy' Converted Hotel Rooms to Dungeons
Paul Natkin, Getty Images
Kevin Cronin said REO Speedwagon reached the point where they had to choose between partying and working around 1982, soon after they made the big time.
In a new episode of The Kenny Aronoff Sessions, drummer Aronoff asked the singer about living it up too much until "you start going, 'Wait a minute – I can't do both at the highest levels, so I'm gonna pick the career.'" Cronin responded, "There was definitely a moment for our band. … REO was always known as a band who liked to have a good time." Referring to their 1980 album Hi Infidelity – the biggest-selling LP of the following year – he noted, "We had the big 10 million seller [and] at this point we've got a 'security guy.' He's always carrying a briefcase; no one's quite sure what's in it!
"We would check into the hotel, he'd check into the presidential suite and spend the day getting the stereo system in, changing all the lightbulbs to color. … We used to call it the dungeon. So after the show, everybody would retreat to the dungeon. ... And it wasn't just on Saturdays - it was every show. … No matter what day of the week it is, when you come to own, everybody you know in that town, for them, it's party time."
You can watch the interview below.
REO's lifestyle continued in that manner for a while. "Right around 1982, I remember starting to go, 'You know what? The party … is starting to become more important than the actual show itself,'" Cronin said. "And I didn't like that. Now, I didn't not like it enough to stop doing it – but the thought occurred to me that our priorities had got out of whack.
"And that's when we turned a corner. … We didn't get as bad as some bands, but we certainly had our moments, for sure."
How 100 of Rock's Biggest Acts Got Their Names
From AC/DC to ZZ Top, we give you all the ammo you need to be the biggest know-it-all in town.