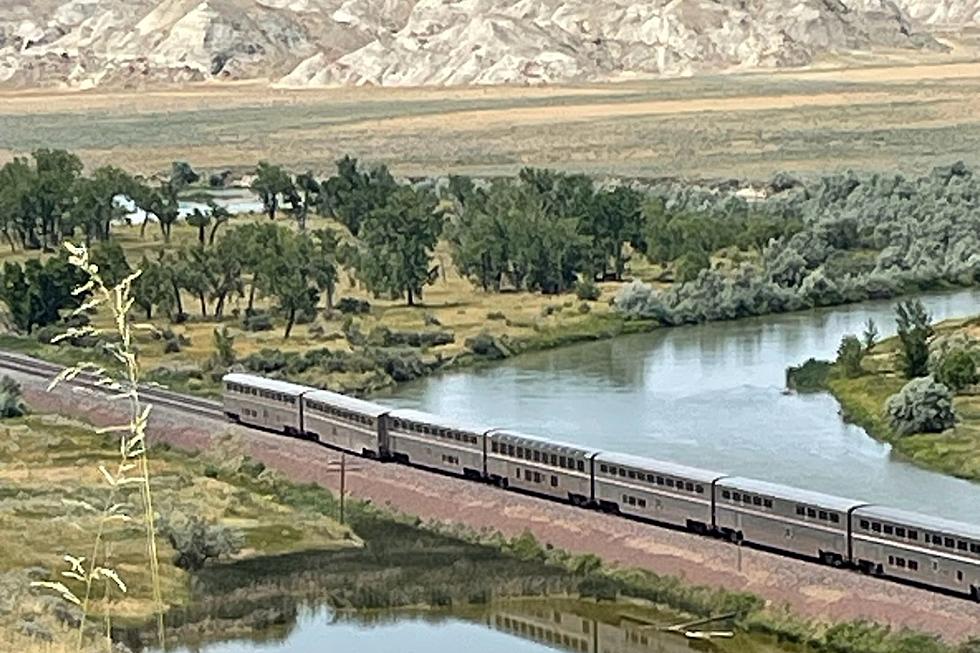 Now An Amtrak Train Derails Near Havre, Freight Train Derailed Friday
Credit Kyle Austin Pharm406
When I first heard the news that a train derailed near Havre, I thought- yeah that news happened over the weekend. Oh no, this is ANOTHER train derailment near Havre.
Over the weekend, national news outlets picked up the story about a freight train that derailed near Havre. Monday afternoon we got word that an Amtrak train has now derailed near Havre. Check out the photo above shared by Kyle Austin with Pharm406.
Here's video Kyle shared as well:
Montana Governor Greg Gianforte (R-MT) took to Twitter shortly after 3 p.m. with this:
Gov. Gianforte: I'm monitoring an Amtrak train derailment today near Havre. Officials report no injuries at this time.
Kyle Schmauch, a top legislate staffer for the Montana State Senate majority shared this just before 5 p.m.:
"Picture is a bit anti-climatic compared to how it felt." -my aunt who's on the train
Josh Margolis with NBC Montana shared some details from Hill County Disaster and Emergency Services.
Montana's US Senator Steve Daines also highlighted what is now a string of railroad safety issues in Montana. Here's what Sen. Daines said on Twitter:
Sen. Daines: My office is in touch with Amtrak  and local officials about the train derailment today in Havre. With three recent derailments in MT, I will be pressing USDOT for answers and accountability.
By the way, earlier this morning I was talking with Evelyn Pyburn about how there's $75 billion available for Amtrak infrastructure yet no major route additions are planned for Montana. Let's just hope it all isn't getting sunk into the Indian Ocean. 
KEEP LOOKING: See what 50 company logos looked like then and now