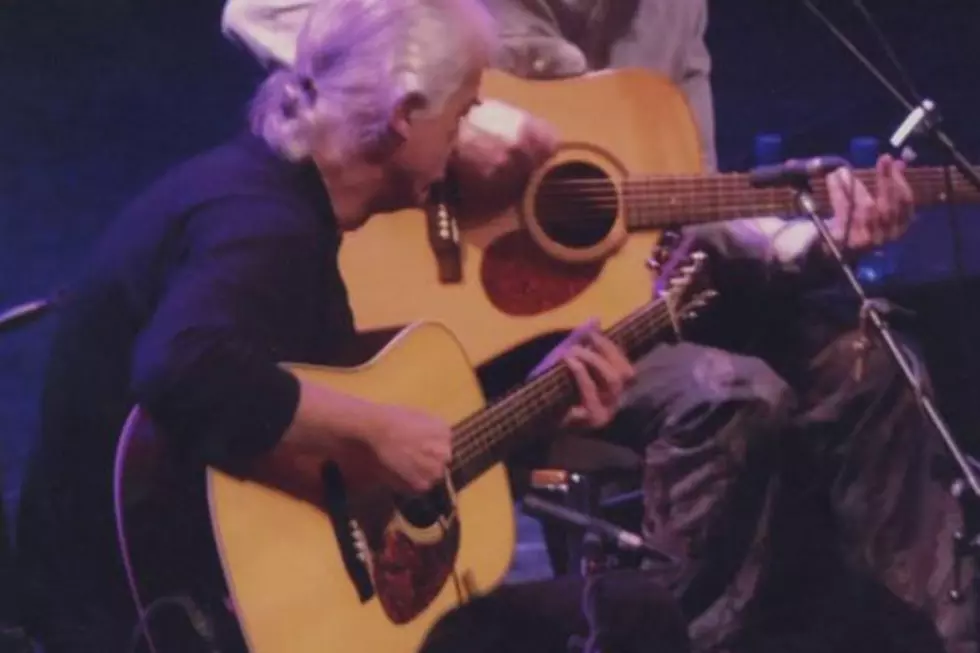 Jimmy Page's Acoustic Guitar Sells for $39,000
Bonhams.com
An acoustic guitar played by Jimmy Page sold for more than $39,000 at an auction recently. The instrument was among a handful of pieces of rock memorabilia sold at Bonhams last week.
Page played the guitar, a Martin D-28 Marquis Birthday 2007, around his home and at Roy Harper's 70th birthday concert in London in November 2011. According to the listing, the fingerboard is inlaid with Led Zeppelin and Zodiac symbols, as well as Page's name. The winning bidder also received a hard case and a letter signed by Page.
The sale of the guitar benefits the Action for Brazil's Children Trust. Sales of other pieces of rock memorabilia went to other causes, like a lock of Mick Jagger's hair from the '60s that raised nearly $6,000 for Changing Faces, a charity for people with facial disfigurements.
Other items that were auctioned include a set of David Bowie's handwritten lyrics to 'The Jean Genie' and the Vox 12-string guitar he used to promote his 1972 album 'The Rise and Fall of Ziggy Stardust and the Spiders From Mars,' which fetched almost $21,000.