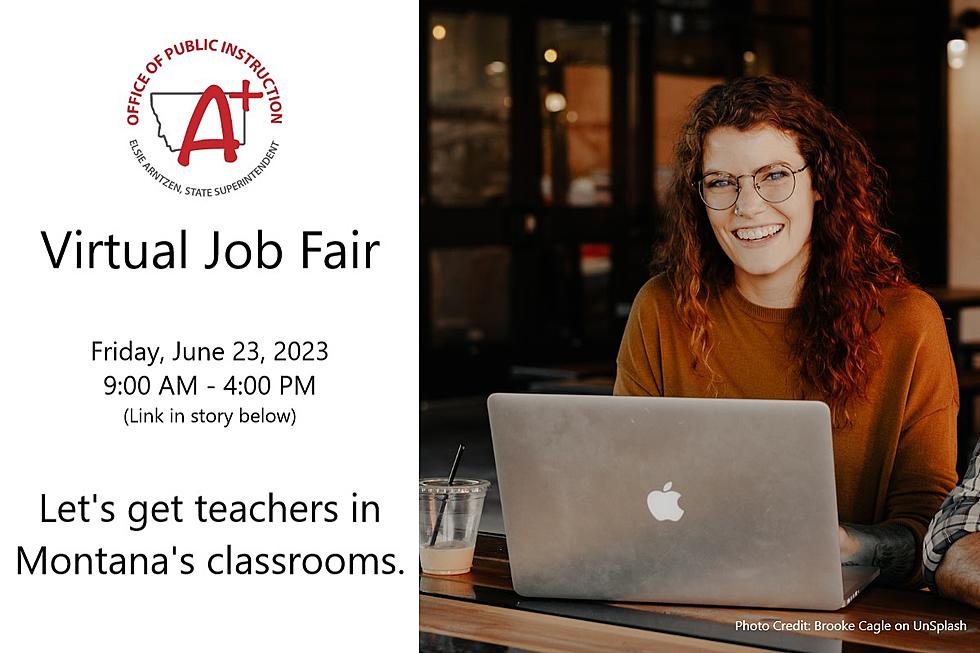 Montana OPI's 2023 Summer Virtual Teacher Job Fair is June 23
Photo Credit: Brooke Cagle on UnSplash. Graphic by Anne James.
HELENA – The Montana Office of Public Instruction will host its 6th Virtual Teacher Job Fair on Friday, June 23, 2023. The virtual format allows teacher candidates to connect with school districts across the state, and allows Montana school districts to connect with teacher candidates across the country. The Job Fair will take place on Friday, June 23, 2023, from 9:00 AM to 4:00 PM, and is offered free of charge to both candidates and districts.  For a complete schedule and to register as a candidate or school district, please click HERE.
Many districts throughout Montana are seeking to fill positions in:
Career and Technical Education
Special Education
Math
English
Science
Health and PE
School Counseling
Social Studies
World Languages
School Counseling
Elementary Education
School Administration
"The measure of success for these job fairs is adding at least one quality teacher to a classroom in need," said Superintendent Elsie Arntzen. "This virtual fair allows school districts and highly qualified teacher candidates a 'one-stop-shop' option. Remember to register and fill your classrooms today!"
Combined, the past Virtual Job Fairs have had:
Over 100 participating school districts
Over 700 qualified teacher candidates
Districts can conduct on-the-spot interviews and candidates may be hired directly from this event. All candidate information is linked to the state licensing system, TeachMontana (TMT), which allows for ease of licensing.