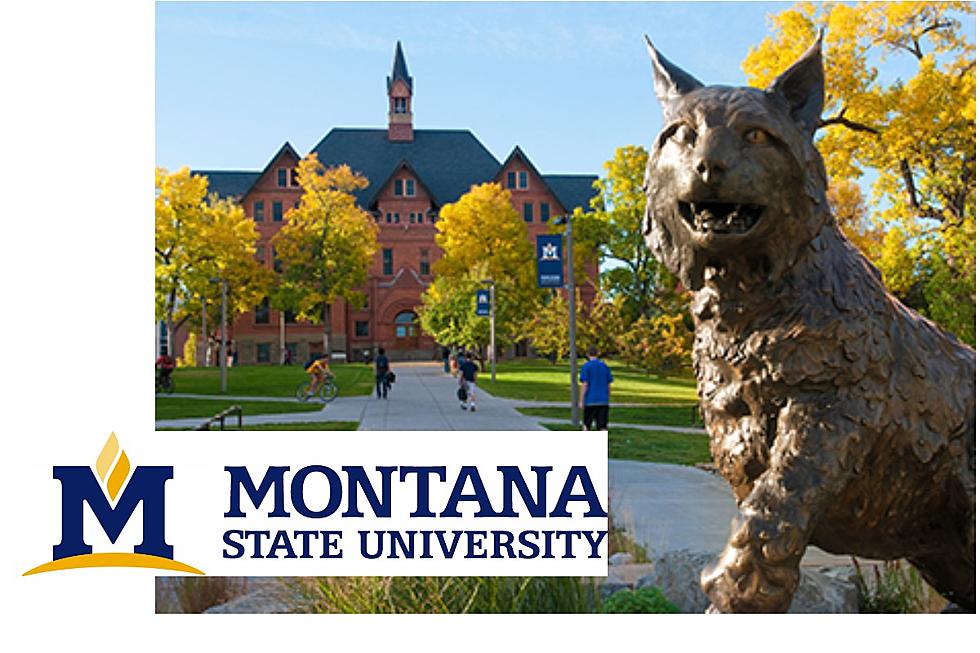 MSU Hosts 100th Annual Day of Student Recognition
Photo: MSU
BOZEMAN — One hundred twenty-five students who excel in community service and leadership, along with three student organizations, will be honored this week during Montana State University's 100th annual Day of Student Recognition. The award ceremony will be held Friday, May 5, in the Strand Union Building ballrooms.

Award recipients will be recognized across five categories of excellence: legacy, service, leadership, academics and research, and teaching and mentorship.
"The Office of Student Engagement is excited to recognize students for their hard work and achievements over the last academic year and to continue the legacy of the Day of Student Recognition as we celebrate 100 years of excellence on our campus," said Kim Cleary, the office's community engagement program manager and an organizer of the events.
Three students from North Central Montana are among those being honored today:
Award(s): Advocats of the Year and Fraternity Member of the Year
Major: Agricultural Business
Recipient Biography: Lane is an active and engaged student and has served in the Office of Admissions for over 3 years. A 3rd generation Bobcat, Lane illustrates what it means to give back to one's campus and community every day. He loves all things agriculture and exemplifies the land-grant mission through his generous and hardworking spirit. In the Office of Admissions, Lane is employed as an Advocat student tour guide, a Student Ambassador, and works in the office 20 hours a week.
Award(s): Bobcat Family Fellows Scholarship
Major: Business
Recipient Biography: Taylee RidesAtTheDoor, hails from Browning, MT and she is a junior studying Business Management. Taylee is extremely active with MSU housing as an ARD, RA. Outside of her academics and campus involvement Taylee is a passionate photographer.
Award(s): Lawrence Hiller Scholarship
Major: Biological Science
Recipient Biography: Jamie is a Fish and Wildlife Major from Great Falls, MT that has shown exceptional determination to get his education despite some major life challenges.  He has spent 9 years working to get his degree in an environment on campus that poses substantial challenges to someone with mobility issues.  He is planning on graduating this spring and has worked to improve the physical accessibility of campus to provide access to himself but also others that have similar challenges.  He is a great example of showing determination toward getting his degree and is an inspiration to the staff in Disability Services in how to overcome challenges  that are very difficult.
Click HERE for the full list of the student award winners.