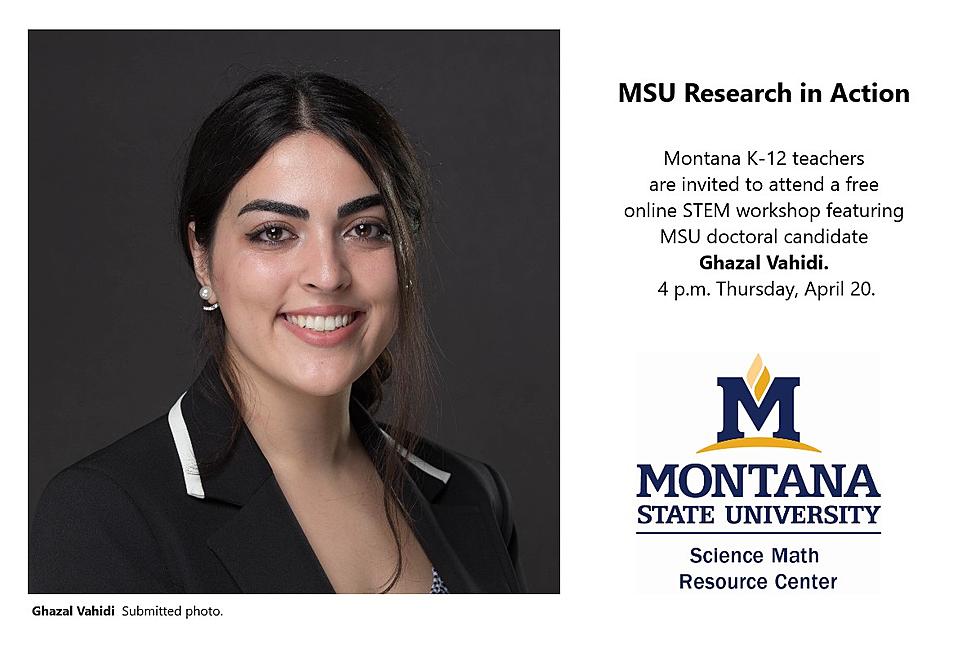 MSU Research in Action: Online Workshop for K-12 Teachers
Photo supplied by MSU News Service. Graphic by Anne James
BOZEMAN — A workshop featuring a Montana State University doctoral candidate will be hosted online at 4 p.m. Thursday, April 20. The workshop is part of a series that connects Montana K-12 teachers to MSU resources and is offered for free as one of the MSU Science Math Resource Center's online professional development opportunities for educators.
The presentation is included in the MSU Research in Action monthly series, which highlights the work of MSU researchers so that K-12 teachers may incorporate cutting-edge research into their classrooms.
The April 20 workshop features Ghazal Vahidi, a doctoral candidate in MSU's Norm Asbjornson College of Engineering. Vahidi works in professor Chelsea Heveran's Biomechanics and Bio-Inspired Materials Lab in the Department of Mechanical and Industrial Engineering. Vahidi's research interests include bone quality, bone fractures resistance and aging, and osteocyte perilacunar remodeling.
In addition to learning about Vahidi's research, workshop participants will hear stories about developing a sense of belonging and identity in science, technology, engineering and mathematics, or STEM, fields, as well as about how these experiences can translate to the classroom to inspire diverse and equitable opportunities for future STEM students.
Attendance is free, but registration is required and capped at 30 people. Office of Public Instruction renewal units are available for all attendees.
To learn more or register, visit montana.edu/smrc/profdev.html.
Questions may be directed to Jeannie Chipps, Research in Action coordinator, at jeanette.chipps@montana.edu or the MSU Science Math Resource Center at 406-994-7476.
- by MSU News Service -