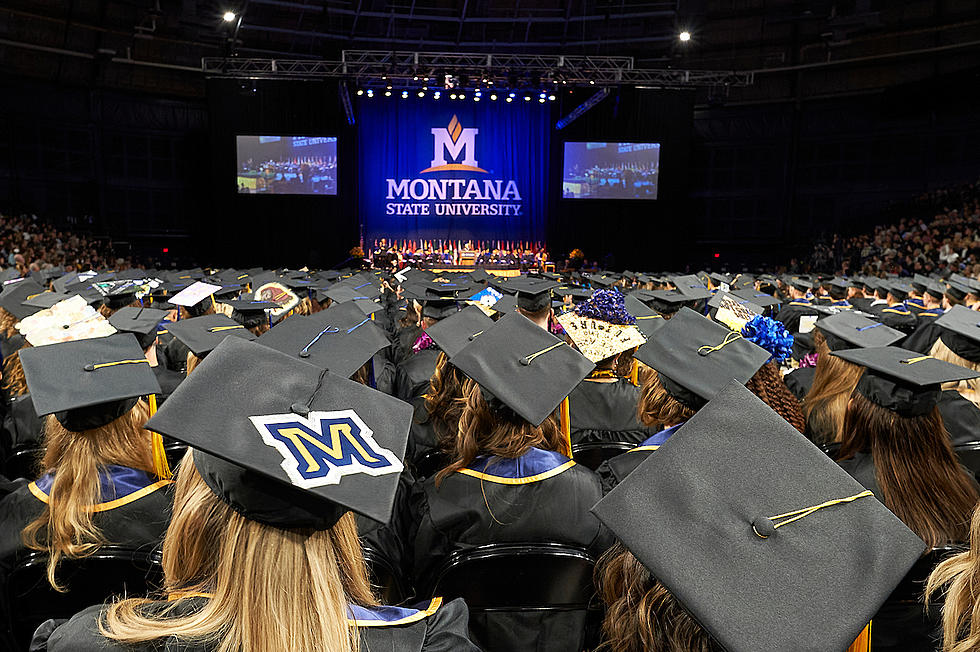 MSU Sets 2023 Spring Commencement for May 12
MSU/Kelly Gorham
BOZEMAN — Montana State University expects to confer 2,431 degrees during its 138th commencement ceremonies, which are set for 9 a.m. and 1:30 p.m. Friday, May 12.
The MSU Office of the Registrar expects to award degrees to 1,623 undergraduate students and 433 graduate students for the 2022-2023 academic year. Another 162 students from Gallatin College MSU are expected to receive associate degrees or certificates. In addition, 213 candidates for undergraduate degrees in the summer session will be eligible to participate in spring commencement ceremonies.
Both ceremonies will be held at MSU's Brick Breeden Fieldhouse. Students from the College of Arts and Architecture, Jake Jabs College of Business and Entrepreneurship, Norm Asbjornson College of Engineering and College of Education, Health and Human Development will graduate at 9 a.m. with the processional beginning at 8:40 a.m. Doors open at 7:15 a.m. During the ceremony, Carol Glenn Lalani, a longtime advocate for women and children and strong supporter of the arts in southwest Montana, will receive an MSU honorary doctorate in arts. The ceremony is expected to conclude at approximately 11 a.m.
Students from the College of Agriculture, Mark and Robyn Jones College of Nursing, College of Letters and Science and Gallatin College MSU will graduate at 1:30 p.m. with the processional beginning at 1:10 p.m. Robyn Jones, a successful entrepreneur with a passion for improving rural health care who, along with her husband, Mark, made a $101 million philanthropic investment in MSU's nursing college in 2021, will receive an honorary doctorate in humane letters.  The ceremony is expected to conclude at approximately 3:30 p.m.
To speed entry through the event's metal detectors, the university requests — but doesn't require — graduates and guests to leave bags and purses in vehicles. Cell phones and keys may remain in pockets when passing through metal detectors.
The ceremonies will also be live streamed on MSU's YouTube channel, and the video will be embedded on MSU's commencement page. Information about college and department receptions can be found online at montana.edu/commencement/.
More information about spring commencement, including information about parking on campus, is available at the same website.