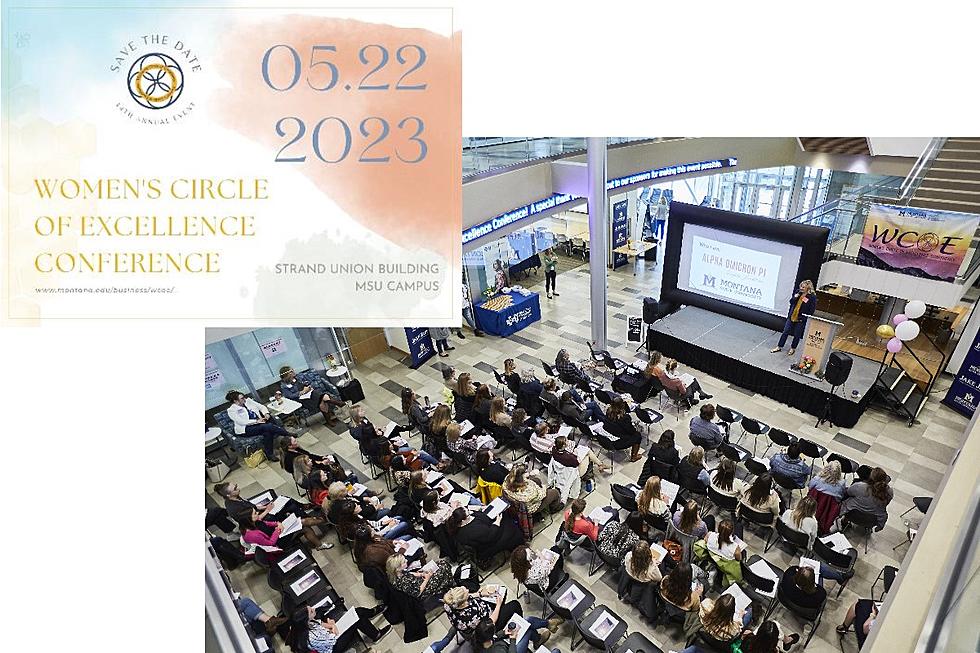 Registration is Open for MSU Women's Circle of Excellence Conference on May 22
Photo: MSU News Service
BOZEMAN — An annual conference focused on professional development and networking opportunities for women is scheduled for Monday, May 22, at Montana State University.
The Women's Circle of Excellence Conference, hosted by the Jake Jabs College of Business and Entrepreneurship, will be held from 8 a.m. to 5 p.m. in the Strand Union Building, Ballroom A. Registration is open, and tickets start at $125.
The conference features breakout sessions and guest speakers. This year's theme is "Bee the Change."
Sarah Calhoun, founder of Red Ants Pants, will be the keynote speaker. She started the clothing business in White Sulphur Springs in 2006 after growing tired of wearing men's work pants that didn't fit properly. Calhoun has become an advocate for women in business and is a past winner of the conference's Outstanding Woman Mentor Award. In 2011, she launched the Red Ants Pants Foundation to support women's leadership, working family farms, ranches and rural communities. Calhoun also produces the annual Red Ants Pants Music Festival, which takes place every summer in White Sulphur Springs.
Other speakers and panelists include:
Lori Addicks, CEO of Larkspur Group.
Jillian Deitle, an enterprise account executive for AceUp who is passionate about leadership and coaching.
Charlotte Durham, an MSU alumna and real estate broker at Big Sky Sotheby's International Realty.
Mary Pat Harris, an MSU alumna and co-founder and director of sales at Bozeman Spirits Distillery.
Brandy Lawson, an MSU alumna and founder and CEO of FieryFX.
Nissa Liesz, mindset and manifestation coach and CEO at The Free Spirited Coach.
Karen Lum, a business coach and owner of K. Lum consulting.
Carmen McSpadden, director of the MSU Leadership Institute.
Deb Penner, owner and life coach at Drops in the Bucket.
Amber Raile, associate professor of management at the MSU business college.
Stacey Scott, an MSU alumna and director of manufacturing for West Paw.
Lorca Smetana, resilience coach and a leadership fellow and instructor at MSU.
Beth Stohlmann, owner of Bunkhouse Brewery.
Conference registration covers educational sessions, event materials and a networking reception, as well as breakfast and lunch. Up to 7.1 continuing professional education credits for CPAs are available. Proceeds from the conference fund scholarships, which are awarded to students who have proven to be leaders, inspirations and mentors both on and off campus.
The Women's Circle of Excellence was created in 2006 by a group of alumni and Jabs College staff. The first conference was held in 2008, coinciding with the 115th anniversary of the college.
For more information and to register, visit: montana.edu/business/wcoe.