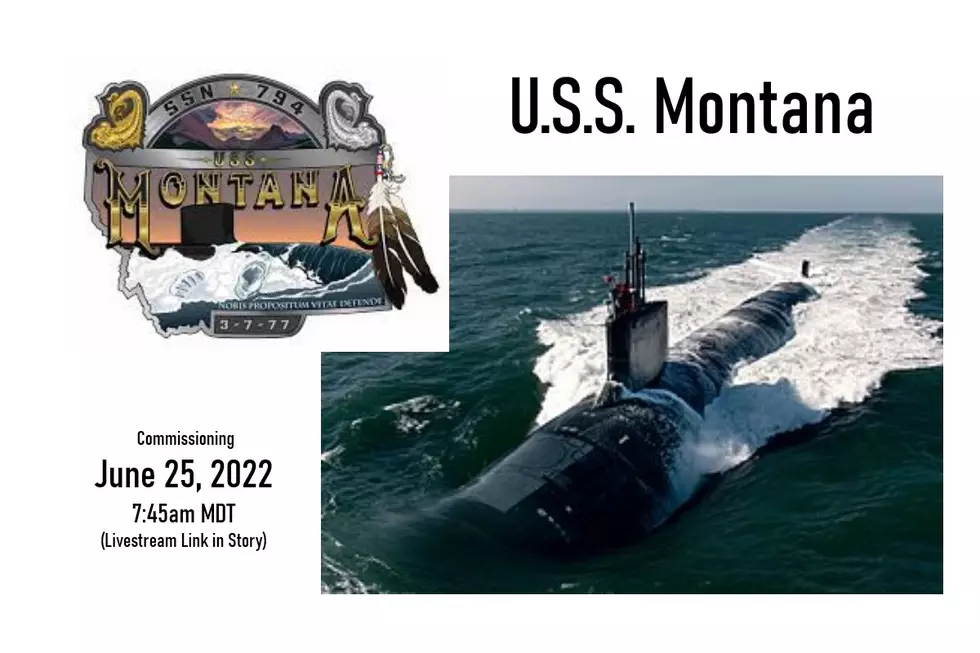 USS Montana Will Be Commissioned On Saturday
Photo: US Navy Graphic: Anne James
Norfolk, VA. – The newest Virginia-class attack submarine, the future USS Montana (SSN 794), will be commissioned at Naval Station Norfolk, Virginia, Saturday, June 25 at 10:00 a.m. It will be the third of the Block IV Virginia-class attack submarines to be delivered.
Gov. Greg Gianforte of Montana will deliver the principal address. The ceremony will be live-streamed HERE. The link will become active at 9:45 a.m. EST on June 25.
The submarine's sponsor is Sally Jewell, former Secretary of the United States Department of Interior. Montana was christened at Newport News Shipbuilding, a division of Huntington Ingalls Industries, in Newport News, Virginia, on Sept. 12, 2020. Mrs. Jewell will give the order to "man our ship and bring her to life."
The future USS Montana (SSN 794) honors the Treasure State. This will be the second commissioned warship bearing the name. The first USS Montana (ACR-13), an armored cruiser, was also built at Newport News Shipbuilding and commissioned July 1908. ACR-13 served in the Atlantic and Mediterranean, landed Marines during unrest in Haiti in 1914 and escorted convoys during World War I. The first USS Montana was decommissioned in 1921, and two other vessels named after the state never saw commissioned service. BB 51, under construction at the time, was scrapped according to the Washington Treaty limiting naval armaments, and BB 67 construction was cancelled before the keel was laid down.
As the most modern and sophisticated attack submarine in the world, the submarine can operate in both littoral and deep ocean environments and presents combatant commanders with a broad and unique range of operational capabilities. Montana is a flexible, multi-mission platform designed to carry out the core competencies of the submarine force: anti-submarine warfare, antisurface warfare, delivery of special operations forces, strike warfare, irregular warfare, intelligence, surveillance and reconnaissance and mine warfare.
With more than 90 percent of all trade traveling by sea, and 95 percent of the world's international phone and internet traffic carried through fiber optic cables lying on the ocean floor, Navy officials continue to emphasize that the prosperity and security of the United States is directly linked to a strong and ready Navy.
- by Commander, Submarine Force Atlantic Public Affairs Office -