Billy Joel Surprises High School With Two Songs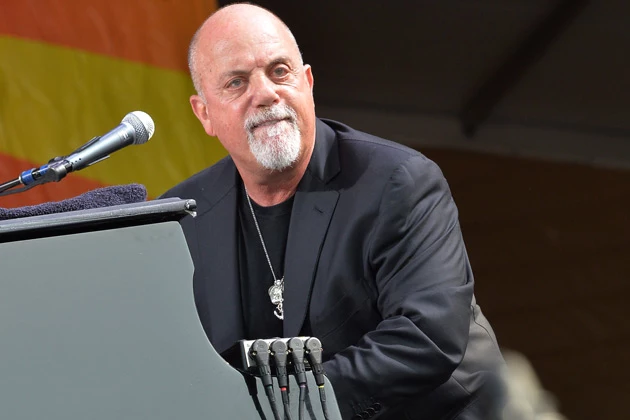 Billy Joel surprised a New York City high school by singing two songs and fielding some questions from the class. According to the Associated Press, the singer-songwriter made an appearance at the Frank Sinatra School of the Arts in Queens on Thursday (May 30). Singer Tony Bennett, who opened the school a dozen years ago, was also there.
Four hundred students were gathered at an assembly when Joel took the stage and played two songs on the pianos set up in the school: 'New York State of Mind' and 'She's Got a Way.' Between songs, he also answered questions asked by the young audience.
The first one asked — "What do you think is one of your biggest mistakes?" — was candidly answered by Joel, who, the Associated Press reported, was in a "playful" mood. "My biggest mistake was signing a lot of contracts that I didn't know what they were about," he said. "I signed away a lot of my rights — record royalties, publishing rights, copyrights — and it took me years to get that stuff back."
Another student asked Joel who his favorite collaborator was, and he said "probably Elle Macpherson," referring to the model he dated in the '80s. And one girl asked if he would play his 1983 hit 'Uptown Girl.' "It sounds like crap without harmonies and drums," Joel said. To which the student replied: "I can be your harmony." Joel stuck around after his Q&A and songs to sign autographs and yearbooks.
Even though the 64-year-old singer didn't graduate back in the day, he did receive a diploma later. Still, he acknowledged that his time at high school helped him make some pivotal life decisions. "I had a good chorus teacher, and he encouraged me to become a musician," he said. "That's my greatest memory of school — an adult said, `You should consider becoming a professional musician.' I'd never heard [that] before in my life, and that kind of changed my life."
Source:
Billy Joel Surprises High School With Two Songs