Daily Rewind: Pat Benatar, Axl Rose, Black Sabbath + More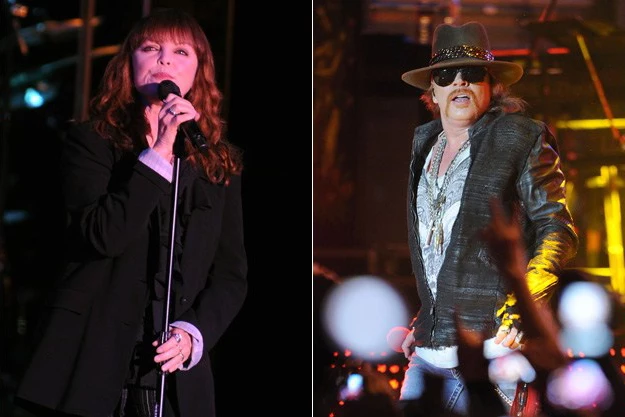 Today Pat Benatar teams up with Journey and Loverboy for an 80s-gasmic tour, Axl Rose may be robbing the cradle, and we reveal the latest entries in our countdown of the Top 100 Classic Rock Songs.
Plus, Black Sabbath will be a part of Lollapalooza, the offspring of Bad Company's drummer is kind of a babe, and the Beatles 'Here Comes the Sun' is covered in a new commercial.
Today's Stories from Ultimate Classic Rock:
Bad Company's Drummer's Daughter Declared 'Crush of the Day'
Neil Young's 'Are You Passionate?' Turns 10 Years Old
No. 65 – Bachman-Turner Overdrive, 'You Ain't Seen Nothing Yet' – Top 100 Classic Rock Songs
Journey to Tour With Pat Benatar, Loverboy
Axl Rose Dating Lana Del Rey? – Readers' Poll
Lollapalooza 2012 Lineup Features Black Sabbath
The Beatles' 'Here Comes The Sun' Covered by Gary Barlow in New Commercial
No. 66: Phil Collins, 'In The Air Tonight' – Top 100 Classic Rock Songs
No. 67: Motley Crue, 'Home Sweet Home' – Top 100 Classic Rock Songs
Ultimate Classic Rock Also Recommends:
Tommy Lee Urges Fans to Adopt Pets Rather Than Purchase Them
'SNL' Reprises 'Bein' Quirky with Zooey Deschanel'
Baseball Fan Might Be a Little Too Young For Chewing Tobacco
What Would Han Solo and Chewbacca From 'Star Wars' Look Like as Babies?
Read Original:
Daily Rewind: Pat Benatar, Axl Rose, Black Sabbath + More